Financing
Agencies that foster research
NUPEI receives scholarships and financial support from various funding agencies to aid in its research initiatives and academic production.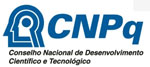 CNPq – National Council for Scientific and Technological Development: Masters and Doctoral scholarships for IAG graduate students involved with NUPEI, Reseach Projects, Productivity in Research scholarships and support for events promoted by NUPEI.


CAPES – Scholarships and support for events conducted by NUPEI/IAG/PUC-Rio.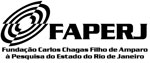 FAPERJ – Carlos Chagas Filho Foundation for Research Support of the State of Rio de Janeiro – Doctoral fellowships, support for events conducted by NUPEI / IAG / PUC-Rio and support for specific projects through the PRONEM – Program for Emerging Research Centers.
Companies, Regulatory Agencies and Development Banks
NUPEI celebrates contracts and agreements with public and private firm for research and development activities, teaching and consulting services. Clients include Power Generation and Utilities firms such as Light SESA , AES Tiete, Elektro, MPX, QGER – Queiroz Galvao Renewable Energy, Neoenergia and Iberdrola, Government Agencies and firms such as the National Electric System Operator – ONS, Electric Energy Clearing House – CCEE, National Regulatory Agency for Electrical Energy – ANEEL, National Bank for Economic and Social Development – BNDES, Applied Economics Research Institute – IPEA, Government Agency for Project Grants – FINEP, Federal Treasury Bureau – Tesouro Nacional,  Petrobrás, and private firms such as Vale S.A., Odebrecht Construction, VSE-Vale Energy Solutions, Exceler Consulting, CEG Rio (Gas Fenosa), Andrade Gutierrez, VLT Rio, State Government of Rio de Janeiro and others.